Animals Within Reach
Most people learn about wildlife from pictures in books, images online and from documentaries or YouTube videos. Additionally, live creatures are all around us, especially birds, in our gardens, parks and in the countryside. Farm animals can be viewed across fields or at county shows. Animals from outside the UK can be seen in zoos.
Have you ever considered how blind and partially sighted people get to appreciate the vast array of wildlife that is all around us, either on screens or in our neighbourhoods.?
Apart from domesticated creatures, the animal kingdom is mostly 'out of reach', if your main senses are touch, smell, taste and hearing.
Bryan's Quest recognises that tactile animal models provide an important way for the wonderful shapes, array of sizes and survival features of hundreds of animal species, to be brought 'Within Reach'.
Animal Models – A National Collection
A well displayed collection of accurate animal models can provide everyone, including blind, partially sighted and fully sighted people who appreciate creativity, artistry and wildlife, a rare opportunity to examine the shape, size and unique features of many creatures they might never have the chance to get close to. In fact, approaching wild animals in their natural habitats is discouraged and potentially illegal!
Create and Donate
Anyone who works with wood, ceramics, metal, fabrics and even plastic can contribute their crafted animal model to our collection. The models will be used to educate visually impaired people, as well as the general public about wildlife. The models need to be reasonably accurate when compared to the living creatures, although the levels of detail will of course, vary depending on the materials used and the levels of skill involved. Basically, any model that conveys the size, shape and a few of the features, unique to that animal will provide us with a very valuable item of beauty and learning.
A wood carving, for example, will not feature the texture of a real animal, but will still provide a durable model that can convey so many interesting aspects of the creature's form and function. A current 'star' of our collection is a magnificent wood-carved barn owl displaying out-stretched wings, gripping a rodent in its talons – a spectacular piece of art, for all to see and a unique tactile experience for those who cannot.
By Way of Thanks
The following options are offered to all our makers/donors:
If you make and/or donate your model to our national collection, any or all of the following options apply:
• Reimbursement of material costs (must be agreed before commencement of project)
Reimbursement of packing and postage
Acknowledgement for you or your Craft Club/Society
Publicity for you or your Club/Society in any way you prefer.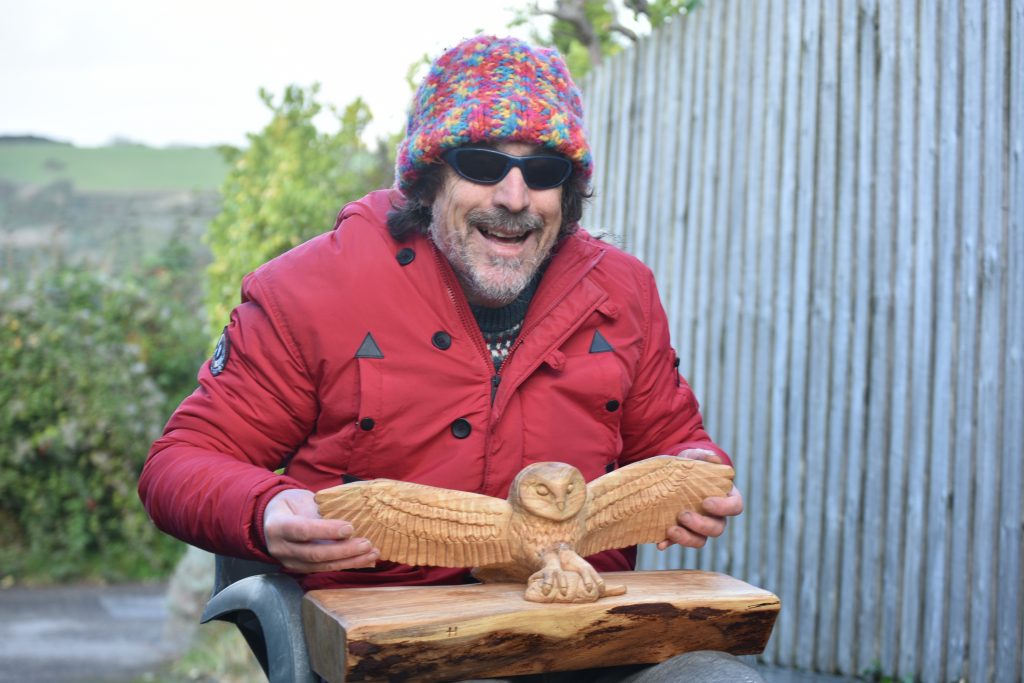 Contact Us
If you are considering making a carving, sculpture, fabric or any other type of animal model, to donate then we would be extremely delighted to hear from you. Your contribution can help educate blind and partially sighted people about the natural world, for years and years to come.
Please do Contact us to tell us what you are considering making and/or sending to us, it is useful to know what we might expect as it can avoid too much duplication of the same animals in our steadily growing collection. We can also discuss reimbursing some specific expenses such as for materials and postage. In some cases we might need to book a courier service to ensure your creation arrives safely and soundly.
Thank you
Andrew
Bryan's Quest Trustee